Greenville Arena District Announces New Board Committee Chairs
Wednesday |

Mar.

2

, 2016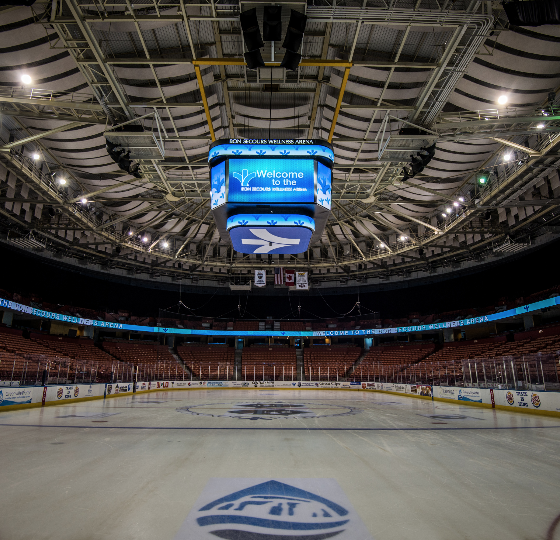 The Greenville Arena District, political subdivision of the State of South Carolina, which owns and operates the Bon Secours Wellness Arena, has started the new fiscal year with new board committee chairs. Dante Russo has been named Chairman of the Board, Jack Bacot is Vice Chairman, Joyce Smart is Secretary and Barry Formanack is Treasurer.
Dante Russo was born and raised in the Pittsburgh area and is a graduate of The University of Pittsburgh, with a Bachelor in Business Administration. Dante is one of the founding partners of SC Insurance Brokers which is a property and casualty insurance company located in Greenville. He is very involved in the Greenville community and currently serves on several boards and advisory councils.
Jack Bacot is a publishing consultant with over 25 years of editorial and publishing experience. Most recently, he served as the vice president-marketing & media and editor-in-chief of Tempus Magazine for Tempus Jets, Inc. Prior to Tempus, he served as founding editor-in-chief of TOWN Magazine, and was founding editor of G–The Magazine of Greenville. Bacot is also a member of the board of directors for VisitGreenvilleSC, Euphoria, and the Upstate Heart Ball.
Joyce Smart is an independent consultant in the Greenville area following a successful career as a BI-LO Supermarket executive. Ms. Smart has an extensive volunteer history, including board service with Dogs for Autism, A Child's Haven, The Urban League of the Upstate, The Salvation Army and the BI-LO Charity Classic.
Barry Formanack is the Corporate Controller for BE&K Building Group in Greenville, SC. He is a graduate of Southern Wesleyan University with a Master's in Business Administration. His previous volunteer experience includes the Arena District Commission Board since June 2007, Elder at Heritage Bible Church, Missions for Haiti Board Member and a Youth Soccer Coach.