3rd Annual Habitat Build at Bon Secours Wellness Arena
Monday |

May

23

, 2022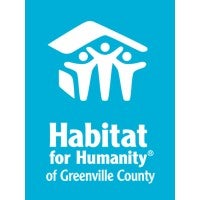 Greenville, SC - Habitat for Humanity of Greenville and Greenville Arena District announce the third annual Arena Build to construct a new home for the Mayley Family. Construction of the home begins Tuesday May 24 and will kick off with a wall raising ceremony held in front of Bon Secours Wellness Arena at 8:30 AM with construction efforts starting immediately after.
After the framework is completed on-site at the arena Thursday, May 26, the Mayley's future home will be moved to Woodside Park, a new Habitat neighborhood built in partnership with GCRA, located in the historic Woodside Mill Community of Simpsonville. The previous two Arena Build homes were relocated to the Greater Sullivan neighborhood after a week-long construction phase at Bon Secours Wellness Arena.
"The Arena staff has volunteered on several Habitat builds in our community, this year we are excited to welcome the Greenville Swamp Rabbits Organization in partnership on this build" shares Bon Secours Wellness Arena's General Manager Beth Paul. "We are on year three of the Arena Build with our continued goal of bringing awareness to affordable housing needs in our community. We are looking forward to meeting the Mayley family and are so thankful to our generous sponsors for allowing us another wonderful opportunity to serve."
"Bon Secours Wellness Arena has been a pivotal partner for Habitat Greenville. The commitment in supporting Habitat's mission has been outstanding. They're one of our best partners". Says, Noel Brooks, Development Director of Habitat Greenville. "This is one of the various builds in which corporations, individuals and foundations can be involved to help families like Mayley's find stability to raise their children."
ABOUT THE FAMILY:
In life's journey, there are many highs and lows, great joys and great pains. Natalia Mayley's journey is no exception, and it's a journey she has persevered through with grace and determination. Natalia has lived in Greenville most of her life and is a single mother of five beautiful children Gabriel (13), Liliana (10), Adriana (7), Jackson (5), and Juliana (4).
Natalia works as an assistant for a law office in family law which is now helping her earn a paralegal associate from Greenville Tech. Natalia knew that she wanted their next home to be a permanent home. However, in the current Greenville market, a safe and affordable home is almost impossible.
As she said, "Being a single mom of 5 going and purchasing a home is not going to happen." That is when she decided that Habitat Greenville was her best chance. She now finds herself almost there as she works through the classes and volunteers at the ReStore and build sites. She has really enjoyed volunteering and the fact that she is part of building this new community. As she thinks about her new home, she looks forward to decorating and having that safety and stability for her kids. For her it is about, "Knowing that they will never have to go to a new school unless they choose to, knowing that I'm not going to have to get an eviction notice, knowing that we are going to have a place to lay our heads down every night…it being ours." While it has definitely been a challenge to go through the program while working full time, raising the kids, and getting a degree, Natalia says, "It's just what you do for your kids. I'm always going to move forward. It's going to be one step at a time, but it's always going to progress." With this perseverance, Natalia has found beauty in the pain of life's journey—a journey that has led her to the doorstep of homeownership and a future full of hope and possibility.
The 2022 Habitat Arena Build is in partnership with:
AFL
Bon Secours Wellness Arena
Greenville Swamp Rabbits
Harley Davidson of Greenville
KW Beverage
Levy Restaurants
Pepsi
Spero Financial
Spinx