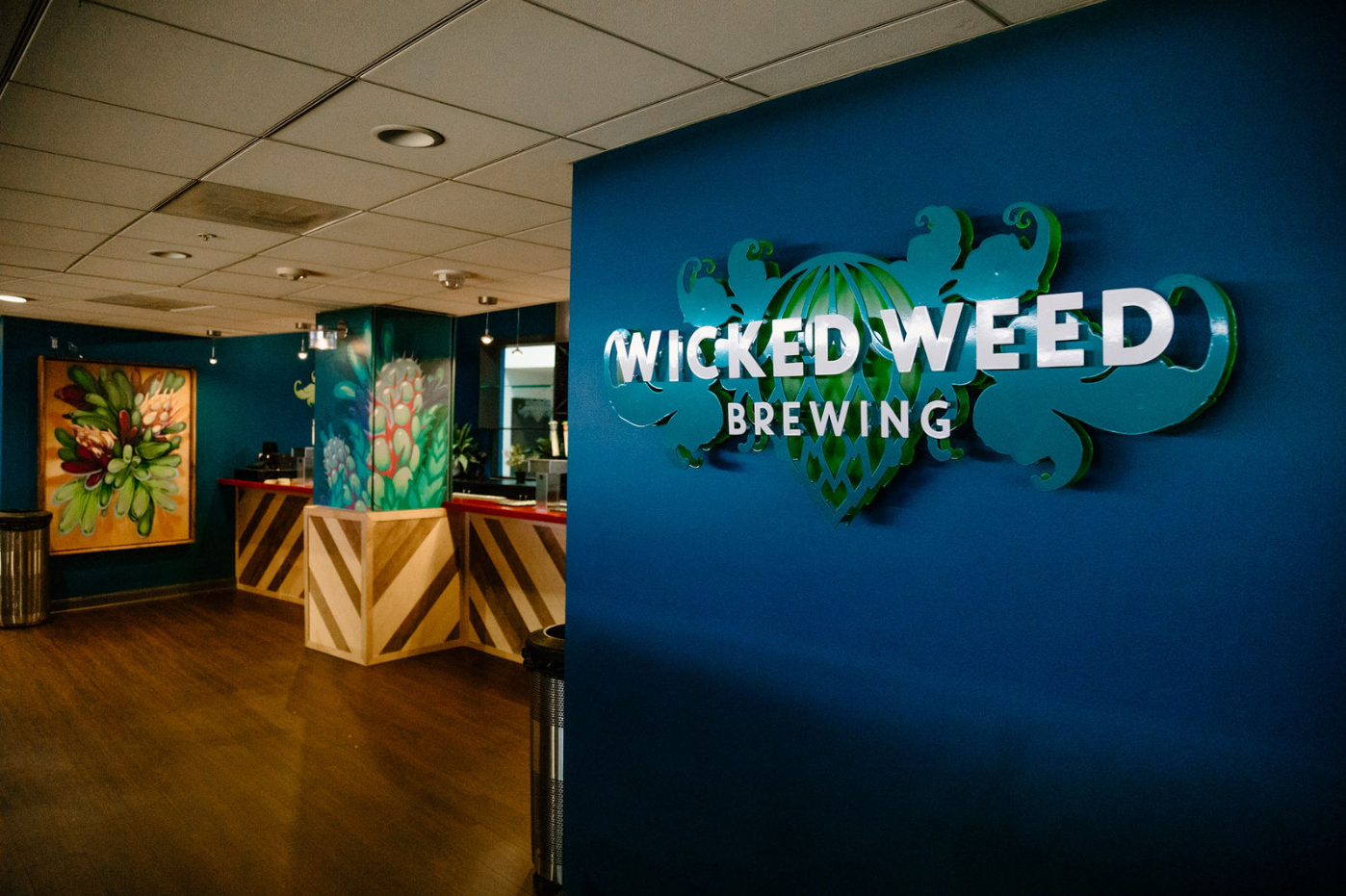 Bon Secours Wellness Arena announces new partnership with Wicked Weed Brewing
Monday |

Mar.

7

, 2022
Bon Secours Wellness Arena and Wicked Weed Brewing have completed the first-round renovations of a new lounge to be known as Wicked Weed Green Room. This renovation is step one of the updated food story coming to Bon Secours Wellness Arena within the year.
Beth Paul, General Manager of The Well states "With an unexpected and vibrant environment, the new Wicked Weed Green Room is a place to experience incredible craft beer while attending live music and sporting events. We are proud to offer a high-profile marketing opportunity for Wicked Weed and to offer their impressive selection of beer to guests of the Arena. The unique space is a great segway from the Stella Lounge which originally elevated the hospitality space."
Wicked Weed was brought to life in Asheville, NC just an hour outside of Greenville. They are known for pushing the envelope in the craft beverage space and their product has gained a cult following regionally. The Green Room, formerly known as Stella Lounge, is the ultimate pre-show destination to meet friends and enjoy the full-service bar inside of the arena. It offers a great vantage point for all Greenville Swamp Rabbit Games and is one of the arena's two premier lounges.
Stephen Allen, Director of Operations at Levy Resturants adds "It's great to see our partnerships evolve to bring such an in-demand brand from the craft beer space to the arena. We're working to delivering a unique and elevated experience for fans at the arena, the partnership with Wicked Weed is step one with more to come later this year."
Programming of the Green Room varies event by event but guests can expect first in class customer service, new craft beer options, specialty cocktails, wine, non-alcoholic beverages, as well as seating. The lounge will be open for most arena events and entry is free for ticket purchasers unless otherwise noted.
About Wicked Weed Brewing
Wicked Weed Brewing is an award-winning brewery based in Asheville, North Carolina. Founded in December 2012, Wicked Weed currently operates a 50-barrel production brewery, a sour beer production facility and four retail locations; the original Brewpub in the heart of downtown Asheville, the southeast's first mixed-culture dedicated taproom, the Funkatorium, and the Wicked Weed West taproom. In 2019 Wicked Weed opened Cultura, a fine dining restaurant that was nominated in 2020 by the James Beard Foundation for Best New Restaurant. In 2021, Wicked Weed launched their newest endeavor, Vidl Winery, specializing in the production of natural wines. Learn more at: WickedWeedBrewing.com .